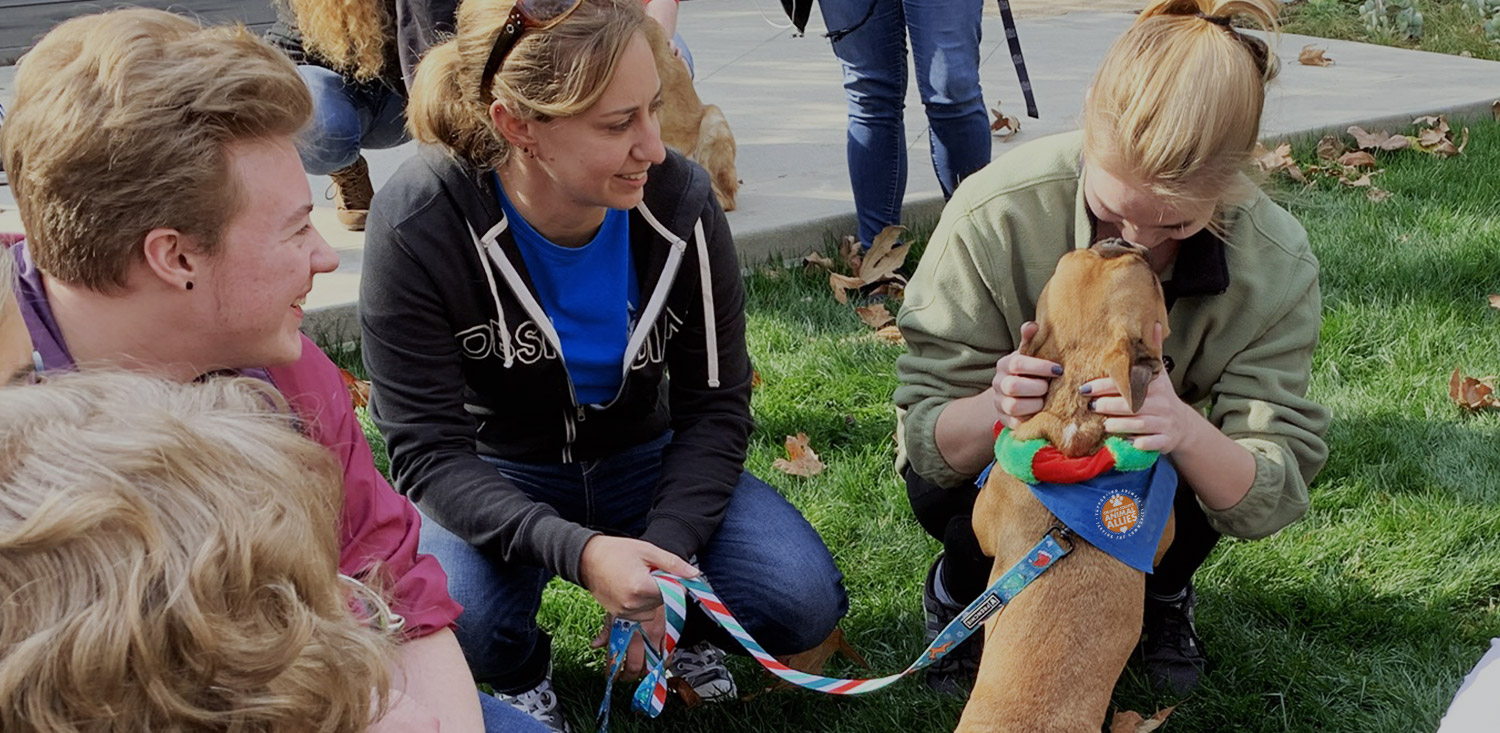 Supporting Animals.
Serving the Community.
Providing education, emergency resources and support services to families and their animals in Orange County.
Learn More About Us
Remove Stress Before Flight
Helping to make travel less "ruff", our AirPAWS Teams are here to help travelers passing through Orange County's (SNA) John Wayne International Airport
Learn More
John Wayne Airport - AirPAWS Ambassadors
Bridging the gap between financial hardship and pet care.
We provide help and resources for low- and fixed-income residents, seniors, and veterans to care for their pets.
Learn More
ARF Financial Aid Program
Support OC Animal Allies AirPAWS
AirPAWS is only part of what we do! OC Animal Allies is a non-profit organization that has dedicated programs to support Orange County families and their animals. We are funded solely by the generous donations of individuals and corporations in the community that we serve.
Learn More About Us..
OC Animal Allies is dedicated to improving the lives or people and their pets in Orange County.
Meet our AirPAWS Ambassadors
Be on the lookout in the terminal for our AirPAWS teams. They're here for you to make your travels less "ruff"!
Pets and People Helped in Orange County