Our PAWS (Pets Are Wonderful Support) Therapy Dog teams visit Orange County residents in hospitals, retirement homes, nursing homes, hospices, schools and even John Wayne Airport to provide affection, comfort and love.
We are a 100% volunteer-supported program consisting of handlers and their dogs in Orange County, California. Go to our program overview page to learn more about how PAWS Therapy Dogs are helping people through Canine Literacy, Kindness Kids, PANDA, and AirPAWS.
Volunteering as a PAWS Therapy Dog team
Would you like to share your dog with members of the community, helping to bring smiles, cheer and help educate the next generation of animal lovers?  Do you have time each month to give back to the Orange County community? OC Animal Allies would love to have you join its team of PAWS Therapy Dogs volunteers!
Applicants over 18 years of age who have a well-behaved and compatible family dog are welcome to learn more about how to become a member of our PAWS Therapy Dogs team!
A $40 membership fee will be collected at orientation and if you and your dog pass the evaluation, there will be a PAWS Program fee ranging between $70 and $100 which includes program registration, an OC Animal Allies volunteer manual, T-shirt, Dog Bandana and PAWS ID tag for your dog.
All PAWS Therapy Dogs Program participants must complete a multi-step process to be eligible for the assessment.
Please email us at: info@ocanimalallies.org for information or to inquire about registration.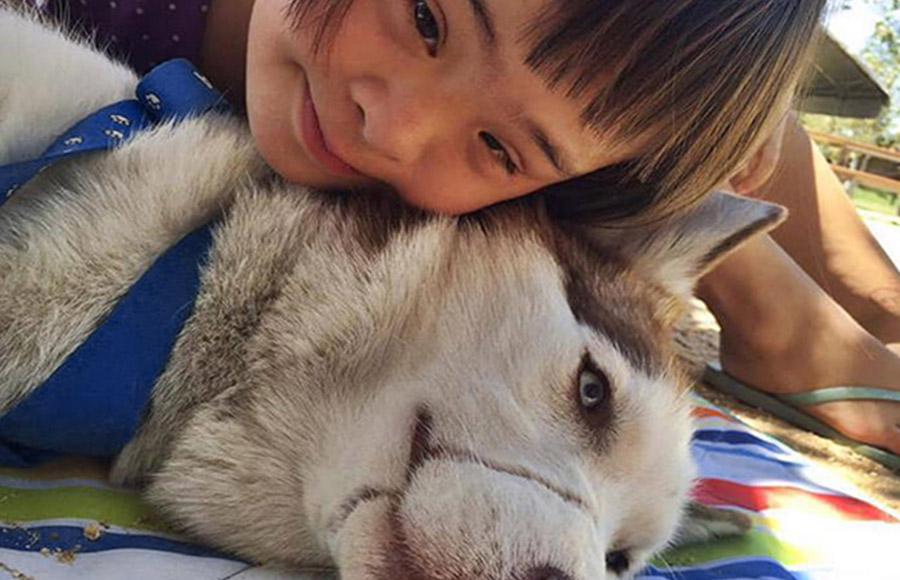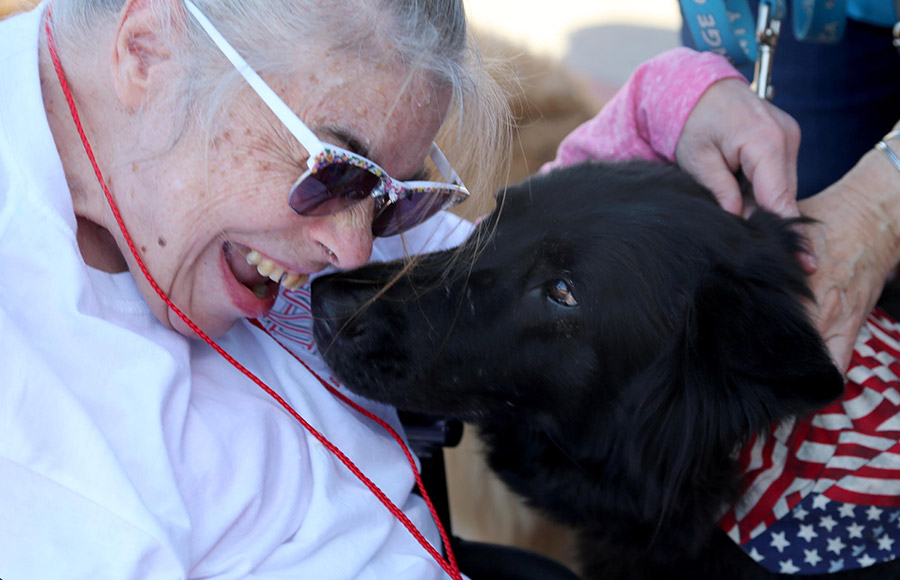 Other Ways to Help
Please choose from the buttons below: