OC Animal Allies' No Empty Bowls program helps people in our community who need time to get back on their feet while preventing their pet from going hungry or being relinquished to a shelter due to lack of resources. We acquire, store, and donate pet food and pet care items to local organizations feeding our low-income community.
Many people in our community simply need a "helping paw" with feeding their animals for a few weeks as they get back on their feet after losing a job, the death of a family member or recovering from an illness. With help from the community, we aim to prevent pets from going hungry or ending up at a shelter because their owner has fallen on hard times.
Our distribution partners pick up donated food and other available supplies from our warehouse to distribute it at their food pantries. Since homeless pet owners typically cannot carry large supplies of food, the agencies' volunteers will bag one week's worth of food to distribute to them.
No Empty Bowls By The Numbers: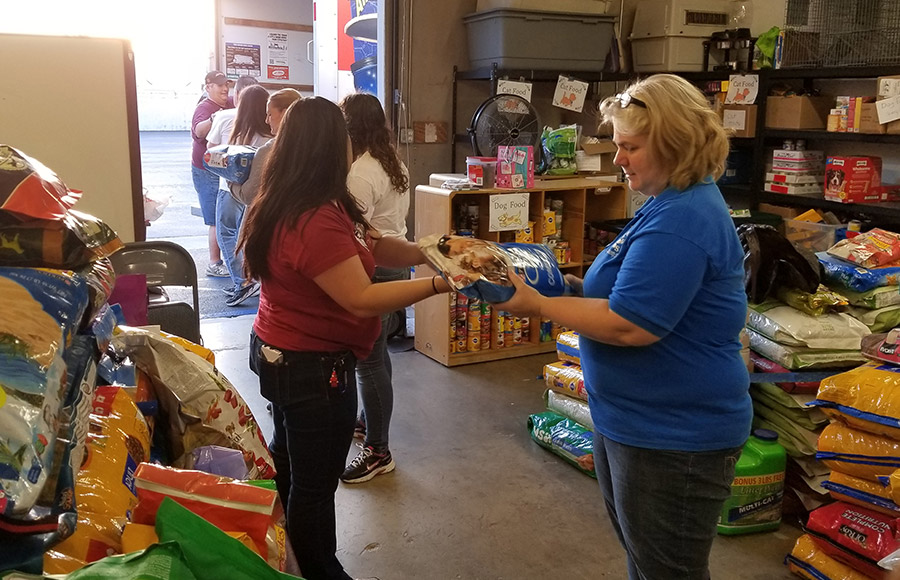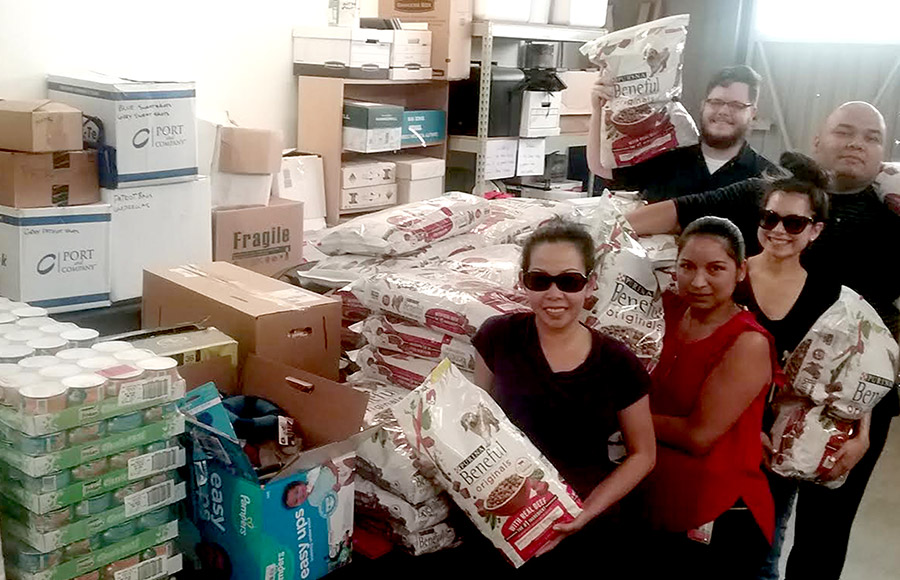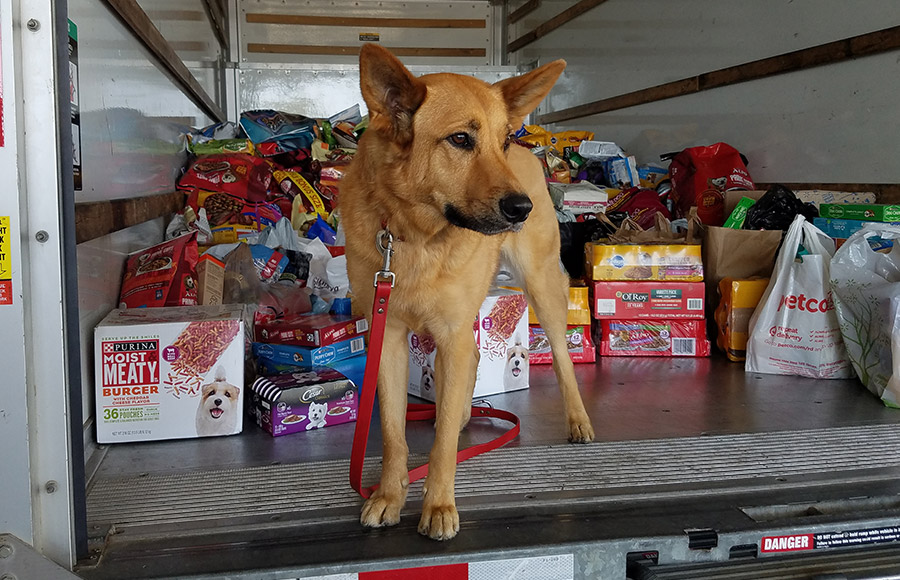 Need Help?
If you are in need of food or items for your pet, please click the button below for our distribution centers:
Donations are in great need at all times. OC Animal Allies graciously accepts monetary donations to purchase food, as well as in-kind donations such as pet food, new blankets, toys, leashes and other essentials.
If you do consider donating pet food, OC Animal Allies ask that you donate unopened cans or bags of dog and cat food.  Due to concerns of contamination, we are not able to accept open or compromised bags.
You can drop off your donation at one of these partner locations: