OC Animal Allies Kindness Kids program uses PAWS Therapy Dogs to teach students the basic principles of kindness toward all living creatures, responsible pet care and respect for wild animals.
Kindness, caring, and compassion impacts people and animals alike. By instilling these values at a young age, we are teaching our youth how to love and respect all living beings. Students are also taught how to interact responsibly and safely with dogs, reducing fear and improving confidence.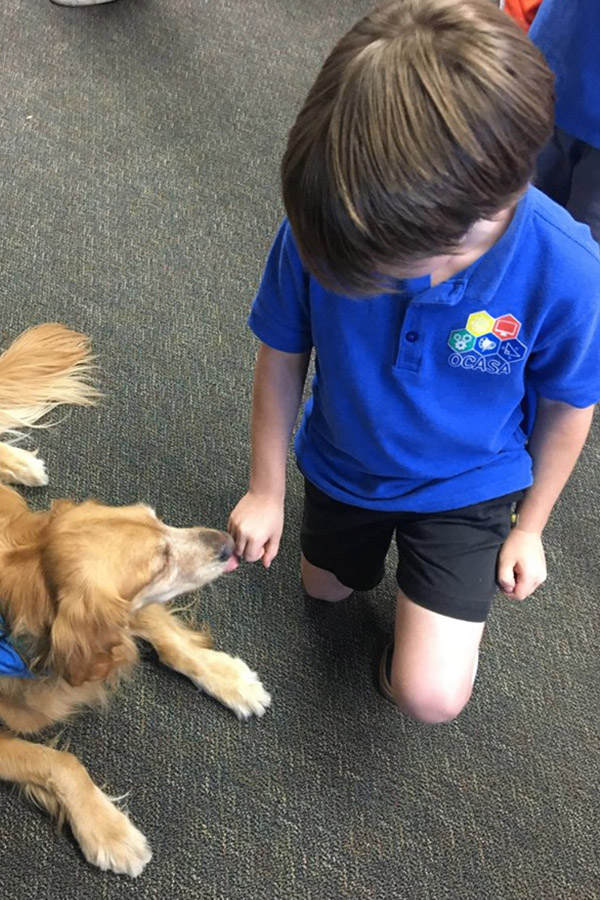 PAWS Therapy Dogs program volunteers and their therapy dogs visit classrooms and libraries throughout Orange County.  The students are given activity books and are asked to share the activity books with their families.  After participating, the students are encouraged to make posters illustrating what they have learned.
For more information on the Kindness Kids program, please contact us at info@OCAnimalallies.org
Want to volunteer with PAWS?
Please click on the button below: